HOW IT WORKS
COURSE DUCK FLOW
Central Hub
Courses across every major provider all in one place.
Reviews
Thousands of real reviews from real learners.
Exclusive Course Data
Super useful course data like course video duration and independently assessed difficulty level.
Highest Rated Courses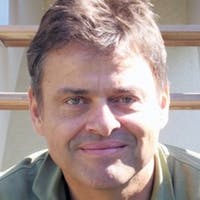 Functional programming is becoming increasingly widespread in industry. This trend is driven by the adoption of Scala as the main programming language for many applications. Scala fuses functional and object-oriented programming in a practical package. It interoperates seamlessly with both Java and Javascript. Scala is the implementation language of many important frameworks, including Apache Spark, Kafka, and Akka. It provides the core infrastructure for sites such as Twitter, Tumblr and also Coursera. In this course you will discover the elements of the functional programming style and learn how to apply them usefully in your daily programming tasks. You will also develop a solid foundation for reasoning about functiol programs, by touching upon proofs of invariants and the tracing of execution symbolically. The course is hands on; most units introduce short programs that serve as illustrations of important concepts and invite you to play with them, modifying and improving them. The course is complemented by a series programming projects as homework assignments. Learning Outcomes. By the end of this course you will be able to: - understand the principles of functional programming, - write purely functional programs, using recursion, pattern matching, and higher-order functions, - combine functional programming with objects and classes, - design immutable data structures, - reason about properties of functions, - understand generic types for functional programs Recommended background: You should have at least one year programming experience. Proficiency with Java or C# is ideal, but experience with other languages such as C/C++, Python, Javascript or Ruby is also sufficient. You should have some familiarity using the command line.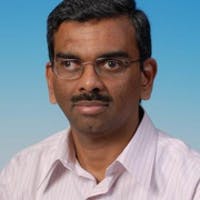 This course will give you an overview of client-side web frameworks, in particular Bootstrap. You will learn about grids and responsive design, Bootstrap CSS and JavaScript components. You will learn about CSS preprocessors, Less and Sass. You will also learn the basics of Node.js and NPM and learn about Web tools like Bower. At the end of this course, you will be able to: - Set up, design and style a web page using Bootstrap and its components - Create a responsive web page design - Make use of web tools to setup and mage web sites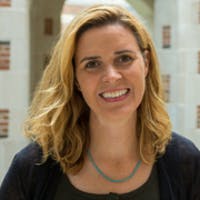 The web today is almost unrecognizable from the early days of white pages with lists of blue links. Now, sites are designed with complex layouts, unique fonts, and customized color schemes. This course will show you the basics of Cascading Style Sheets (CSS3). The emphasis will be on learning how to write CSS rules, how to test code, and how to establish good programming habits. When done correctly, the styling of a webpage can take enhance your page. When done incorrectly the result can be worse than no styling at all. To ensure that your sites do not put up barriers for people with cognitive and/or physical disabilities, you will learn how to evaluate pages using the standardized POUR accessibility guidelines. Upon completion of the course, learners will be able to sketch a design for a given HTML page. Using that design they will use CSS to implement the design by adding fonts, colors, and layouts. This is the second course in the Web Design For Everybody specialization. Subsequent courses focus on adding interaction with JavaScript and enhancing the styling with responsive design. It will be difficult to complete this course if you do not have access to a laptop or desktop computer for the homework.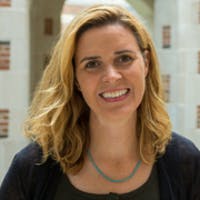 Thanks to a growing number of software programs, it seems as if anyone can make a webpage. But what if you actually want to understand how the page was created? There are great textbooks and online resources for learning web design, but most of those resources require some background knowledge. This course is designed to help the novice who wants to gain confidence and knowledge. We will explore the theory (what actually happens when you click on a link on a webpage?), the practical (what do I need to know to make my own page?), and the overlooked (I have a page, what do I do now?). Throughout the course there will be a strong emphasis on adhering to syntactic standards for validation and semantic standards to promote wide accessibility for users with disabilities. The textbook we use is available online, "The Missing Link: An Introduction to Web Development and Programming" by Michael Mendez from www.opensuny.org. This course will appeal to a wide variety of people, but specifically those who would like a step-by-step description of the basics. There are no prerequisites for this course and it is assumed that students have no prior programming skills or IT experience. The course will culmite in a small fil project that will require the completion of a very simple page with links and images. The focus of this course is on the basics, not appearance. You can see a sample fil page at http://intro-webdesign.com/html5-plain.html. This is the first course in the Web Design For Everybody specialization. Subsequent courses focus on the marketable skills of styling the page with CSS3, adding interactivity with JavaScript and enhancing the styling with responsive design. You can see a sample site for the capstone course at http://intro-webdesign.com/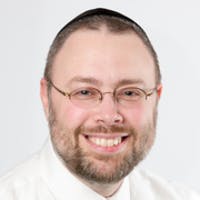 Do you want to write powerful, maintaible, and testable front end applications faster and with less code? Then consider joining this course to gain skills in one of the most popular Single Page Application (SPA) frameworks today, AngularJS. Developed and backed by Google, AngularJS is a very marketable skill to acquire. In this course, we will explore the core design of AngularJS 1.x (latest version of AngularJS 1), its components and code organization techniques. We will enhance the functiolity of our web app by utilizing dependency injection to reuse existing services as well as write our own. We will create reusable HTML components that take advantage of AngularJS data binding as well as extend HTML syntax with a very powerful feature of AngularJS called directives. We'll set up routing so our SPA can have multiple views. We will also learn how to unit test our functiolity. At the end of this course, you will build a fully functiol, well organized and tested web application using AngularJS and deploy it to the cloud.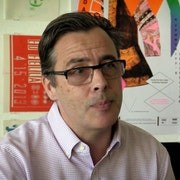 Graphic Design is all around us! Words and pictures'??the building blocks of graphic design'??are the elements that carry the majority of the content in both the digital world and the printed world. As graphic design becomes more visible and prevalent in our lives, graphic design as a practice becomes more important in our culture. Through visual examples, this course will teach you the fundamental principles of graphic design: imagemaking, typography, composition, working with color and shape... foundational skills that are common in all areas of graphic design practice. I don't just want you to watch a video of someone talking about design, I want you to MAKE design! If you want to be a designer you have to be a maker and a communicator, so this course will offer you lots of opportunities to get your hands dirty with exercises and with more practical projects. At the end of this course you will have learned how to explore and investigate visual representation through a range of image-making techniques; understand basic principles of working with shape, color and pattern; been exposed to the language and skills of typography; and understand and have applied the principles of composition and visual contrast. If you complete the course, along with its optional (but highly recommended) briefs, you will have a core set of graphic design skills that you can apply to your own projects, or to more deeply investigate a specialized area of graphic design. To succeed in this course you will need access to a computer. You can complete this course without one but it will be tougher. Access to, and a beginner's level knowledge of Adobe Creative Suite programs, such as Illustrator, Photoshop and InDesign will help you, especially if you want to complete the optional briefs.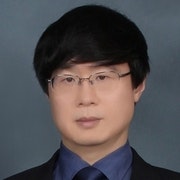 Every time you use Google to search something, every time you use Facebook, Twitter, Instagram or any other SNS (Social Network Service), and every time you buy from a recommended list of products on Amazon.com you are using a big data system. In addition, big data technology supports your smartphone, smartwatch, Alexa, Siri, and automobile (if it is a newer model) every day. The top companies in the world are currently using big data technology, and every company is in need of advanced big data technology support. Simply put, big data technology is not an option for your company, it is a necessity for survival and growth. So now is the right time to learn what big data is and how to use it in advantage of your company. This 6 module course first focuses on the world's industry market share rankings of big data hardware, software, and professional services, and then covers the world's top big data product line and service types of the major big data companies. Then the lectures focused on how big data analysis is possible based on the world's most popular three big data technologies Hadoop, Spark, and Storm. The last part focuses on providing experience on one of the most famous and widely used big data statistical analysis systems in the world, the IBM SPSS Statistics. This course was designed to prepare you to be more successful in businesses strategic planning in the upcoming big data era. Welcome to the amazing Big Data world!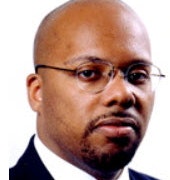 The Arduino is an open-source computer hardware/software platform for building digital devices and interactive objects that can sense and control the physical world around them. In this class you will learn how the Arduino platform works in terms of the physical board and libraries and the IDE (integrated development environment). You will also learn about shields, which are smaller boards that plug into the main Arduino board to perform other functions such as sensing light, heat, GPS tracking, or providing a user interface display. The course will also cover programming the Arduino using C code and accessing the pins on the board via the software to control external devices. Please note that this course does not include discussion forums. Upon completing this course, you will be able to: 1. Outline the composition of the Arduino development board 2. Describe what it means to program the board's firmware 3. Read board schematics 4. Install Arduino IDE 5. Describe what "shields" are and how they are used 6. Specify the role of libraries in the use of shields 7. Compile and run a program 8. Name C Variables and Types 9. Name common C operators 10. Use conditionals and loops 11. Explain functions, their definition and invocation 12. Explain the implications of global variables 13. Undertake the Arduino build process 14. Describe the role of the tools behind the IDE 15. Describe how to invoke functions in classes 16. Explain the structure of an Arduino sketch 17. Access the pins of the Arduino 18. Differentiate between digital and analog pin 19. Debug embedded software 20. Explain the importance of controllability and observability in the debugging process 21. Describe common debugging architectures for embedded systems 22. Explain how the UART Serial communication protocol works 23. Describe how the Arduino Serial library performs serial communication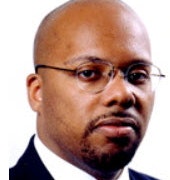 The explosive growth of the "Internet of Things" is changing our world and the rapid drop in price for typical IoT components is allowing people to innovate new designs and products at home. In this first class in the specialization you will learn the importance of IoT in society, the current components of typical IoT devices and trends for the future. IoT design considerations, constraints and interfacing between the physical world and your device will also be covered. You will also learn how to make design trade-offs between hardware and software. We'll also cover key components of networking to ensure that students understand how to connect their device to the Internet. Please note that this course does not include discussion forums. Upon completing this course, you will be able to: 1. Define the term "Internet of Things" 2. State the technological trends which have led to IoT 3. Describe the impact of IoT on society 4. Define what an embedded system is in terms of its interface 5. Enumerate and describe the components of an embedded system 6. Describe the interactions of embedded systems with the physical world 7. Name the core hardware components most commonly used in IoT devices 8. Describe the interaction between software and hardware in an IoT device 9. Describe the role of an operating system to support software in an IoT device 10. Explain the use of networking and basic networking hardware 11. Describe the structure of the Internet 12. Describe the meaning of a "network protocol" 13. Explain MANETs and their relation to IoT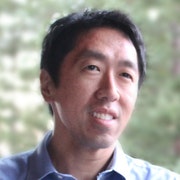 AI is not only for engineers. If you want your organization to become better at using AI, this is the course to tell everyone--especially your non-technical colleagues--to take. In this course, you will learn: - The meaning behind common AI terminology, including neural networks, machine learning, deep learning, and data science - What AI realistically can--and cannot--do - How to spot opportunities to apply AI to problems in your own organization - What it feels like to build machine learning and data science projects - How to work with an AI team and build an AI strategy in your company - How to navigate ethical and societal discussions surrounding AI Though this course is largely non-technical, engineers can also take this course to learn the business aspects of AI.
Category: artificial intelligence