Deal Expires Saturday, 2020-10-31

Instructor Brad Traversy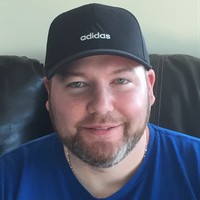 Full Stack Web Developer & Instructor at Traversy Media
Brad Traversy has been programming for around 12 years and teaching for almost 5 years. He is the owner of Traversy Media which is a successful web development YouTube channel and specializes in everything from HTML5 to front end frameworks like Angular as well as server side technologies like Node.js, PHP and Python. Brad has mastered explaining very complex topics in a simple manner that is very understandable. Invest in your knowledge by watching Brad's courses.

Live Chat with CourseDuck's Co-Founder for Help
Need help deciding on a web development course? Or looking for more detail on Brad Traversy? Feel free to chat below.

Most Recent Review
Brad Traversy is the best teacher ever.
- Review by name': 'Ben

More Reviews

Brad Traversy's Courses on Udemy.com
*DISCLOSURE: CourseDuck.com may receive a commission when you purchase through some of the links on this page. The Udemy trademark is the property of Udemy, Inc. See our Privacy Policy for more info.